Located just minutes from downtown Portland, Amaterra is perched high in the slopes of the city's West Hills. As a member, you can sip, savor, and enjoy bounty from one of the most unique wine terroirs in the country. Our estate overlooks unparalleled views of the Willamette Valley, embracing the landscape of the Pacific Northwest. It is a wine experience unlike any other, right at your fingertips.
Events
Host an event in our barrel room.
At Amaterra, we offer several options throughout our winery to celebrate occasions big and small. Our barrel room is an ideal setting for a private dining experience. You are able to enjoy a glimpse of our winery production process while dining amongst our elegant wine barrels in the heart of our estate.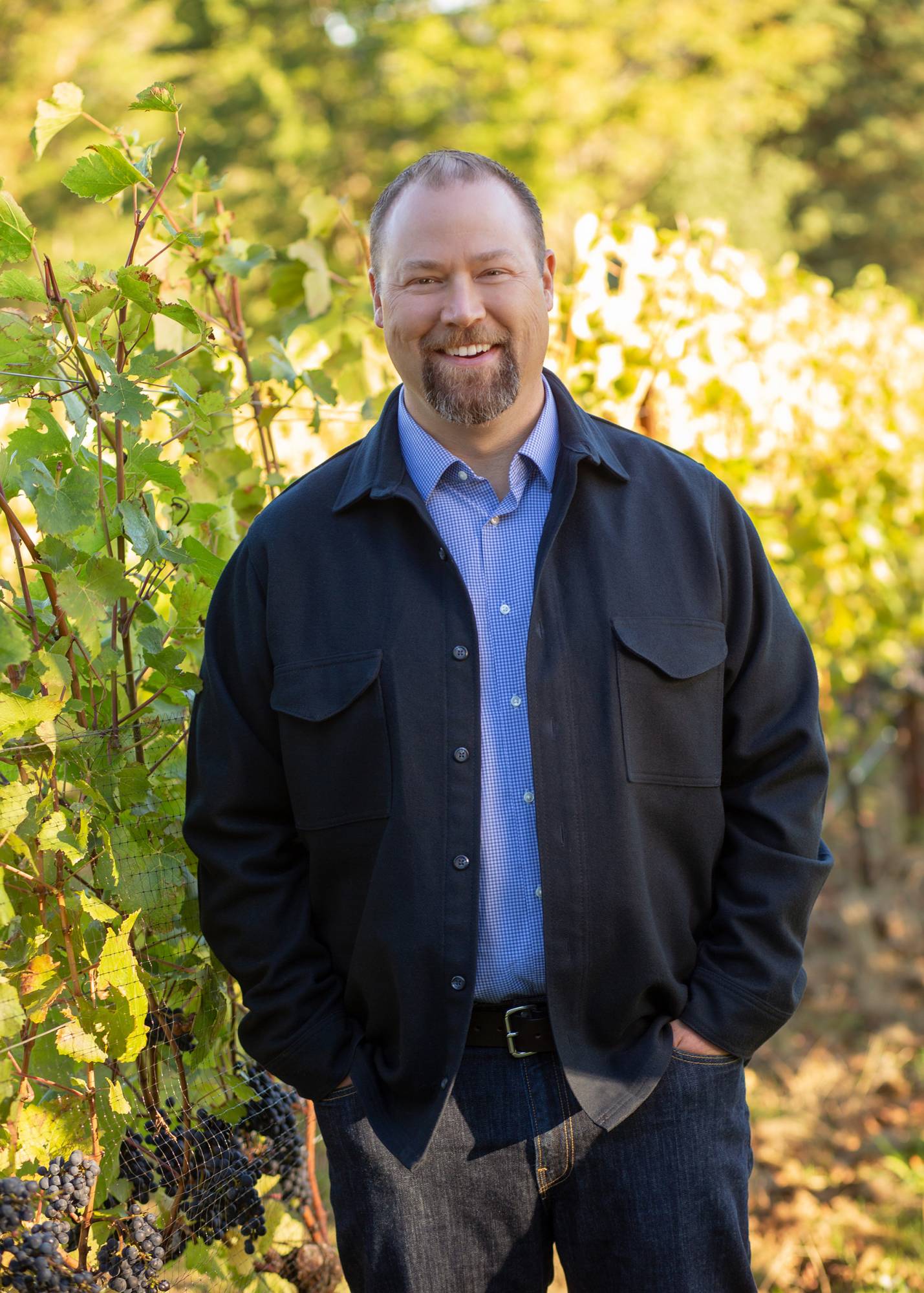 WINEMAKER
Matt Vuylsteke
Matt Vuylsteke is the General Manager and Winemaker at Amaterra. Matt is charged with leading the development of the estate vineyards and winemaking program, DTC, Wine Club, and off-premise sales. When he's not busy bringing delicious wines to consumers, Matt enjoys skiing, cycling, tennis, and spending time with his wife, two children, and golden retriever, Champ, on both the mountains and the beach.